Do teddy bears have feelings?
Views: 146 Author: Site Editor Publish Time: 2019-07-23 Origin: Site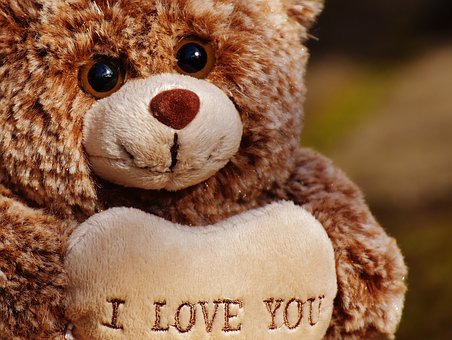 Plush toys are very good playmates for many people. Human beings will have a very economical feeling about stuffed toys. Feeling can be said to be human instinct, but people's feeling is a combination of emotion and reason. They can use emotions to control their emotions, and emotions to maintain rationality. For a noble person, they are often full of ideals, resourcefulness, passion, confidence in themselves, and concern for others. They all have healthy thoughts, happy moods, strong will and pure feelings.
Animals that live with us on Earth also spread love among them. In fact, the lovely animals are around us now. We don't want to be afraid, refuse or even hurt them. Because they are not terrible, they look at the world and us with such clear, simple and kind eyes!
Now, the only job of a domestic pet is to provide emotional companionship. A wise man who has grown up so long at home, I think both man and dog will be born. Dog friends know how loyal a dog is. Even if you beat it wrong sometimes, it will not leave the owner, so there is a sincere relationship between people. And a dog, no matter how good or bad you are, will only recognize you in your life. People.
Does emotion belong only to people and animals? Are there any other emotions that have been endowed with life? I think most things in the world are emotional. Only when we give them emotions can we get their feedback on our emotions.
Because people are emotional, attach importance to their feelings, people often place their feelings on plush toys, they will talk about the troubles of plush toys, release their feelings. They may talk to teddy bears about unsatisfactory and distant ideals in their lives. Teddy bears listen to the other side of human nature, which is the sustenance of human emotions. After a long time, the teddy bear became an emotional animal. He may just be speechless, but when we look at it, it seems that we can feel the words in his eyes, feel the warmth of it, and it seems that it has acquired the security we want.
Every child may have a teddy bear in his childhood. We used to think that teddy bears were just a happy little thing for children. In fact, it is a child's emotional sustenance for the good things of childhood. Everyone lives in the heart of a teddy bear. It represents all the good things of childhood and always accompanies us. Children will treat them as friends, and they will also get some emotional dependence from toys.
In Toy Story, the feelings, fates and Adventures of toys to their owners are vividly expressed in several songs. It's really interesting. How much fun a person can experience in this world, in the final analysis, is how much ability he has. Aesthetics is a kind of ability, imagination is also, can play the piano, can dance. So Disney still helps people, opens a window to the world, and adds an emotional perspective to experience simple happiness.
Because the adult world is complex, these cartoons give adults a simple way to return. When we were children, look at our original hearts. So I think that's the charm of cartoons.
The world may not be as beautiful as we think, but it's not as bad as we think. There will always be something beautiful to move us. Find an emotional repository, release your inner pressure, so that you can live a happier life. May each of us have a kind heart, treat everything and the world kindly.